SKIN REJUVENATION | PIGMENTATION REDUCTION
| SKIN TIGHTENING | HYDRODERMABRASION |
VASCULAR TREATMENTS
What is IPL Skin Rejuvenation?
Skin rejuvenation is a common cosmetic procedure designed to produce a clear, healthy and beautiful complexion. There are a variety of specific skin issues that can be treated, from certain types of conditions, to blemishes, wrinkles, the effects of ageing and more.
Constant exposure to the sun can damage the skin and cause common skin imperfections such as redness, freckles, age spots and uneven skin texture. To help you combat this skin damage, simple and affordable IPL Rejuvenation Treatments work to rejuvenate your skin and visibly reduce skin imperfections.
The heat energy of IPL stimulates new collagen production, firms the skin and reduces skin pore size, resulting in more perfect looking skin.
WHAT IS IPL PIGMENT REDUCTION?
IPL delivers intense light from a range of wavelengths to different levels of your skin. This is then absorbed by unwanted skin pigmentations, causing the pigment to shatter and seal the surrounding small blood vessels.
What should I expect after my treatment?
There is redness and heat in the treated skin that disappears within the hour.
How does it feel?
During IPL treatments, you will experience a warm sensation and bright flash every time the IPL is applied. This is very different to previous IPL that felt like a flicking elastic band.
What can I expect after my Skin Rejuvenation & Pigmentation treatments?
Immediately following your treatment you may feel warm or sunburnt and the treated area may be red for several hours. This doesn't always happen though.

Clients who have pigment reduction treatments may notice the pigment darken over 48 hours, however this isn't always the case. The pigmentation will either harden & flake off gradually, or you will notice the pigment lighten gradually over the next 3 weeks.
NOTE – please do not pick off or exfoliate the dry flakey pigment as it is important for it to heal in it's own time. Picking off too soon can cause the skin underneath to be too raw (like picking off a scab before it's ready) and the results will not be as successful.
How long until I see results?
In the 3 weeks after the treatment, the fragmented pigment is absorbed by the body leaving little trace of the pigment or freckle.
What areas can I have treated?
IPL Rejuvenation & pigment reduction can treat anywhere the sun has caused damage and abnormal pigmentation e.g. face, neck, décolletage, hand & legs.
How many treatments are recommended?
Improvements can be seen with every treatment, but a course of 3-6 treatments is recommended every 3 weeks for maximum results.
We provide a complimentary consultation prior to these treatments, to devise the most suitable skincare treatment program so optimum results are achieved.
HOW DOES HYDRODERMABRASION WORK?
Hydrodermabrasion is a non-invasive, skin resurfacing treatment that uses the natural process of water and oxygen, combined with diamond crystals to exfoliate the skin effortlessly.
This process not only provides a natural chemical free treatment, but it also leaves skin looking healthier and deeply hydrated. The treatment removes dead skin cells and stimulates blood flow to the skin, improving texture and skin tone.
Using water has the added benefit of hydrating the newly revealed skin, giving long lasting results.
HOW OFTEN SHOULD I HAVE THIS DONE?
You will notice results after just one treatment, however to achieve optimum results and keep your skin looking it's very best, we recommend monthly treatments.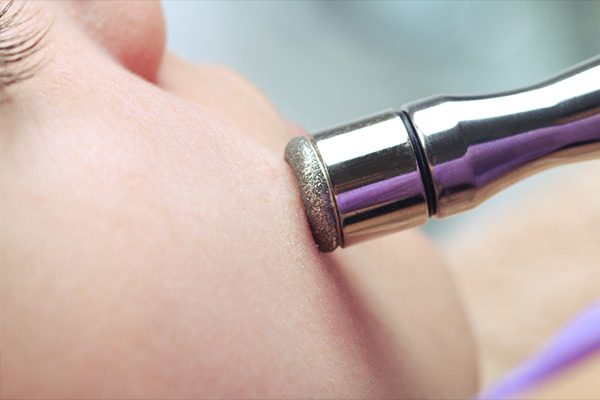 WHAT ARE THE BENEFITS OF HYDRODERMABRASION?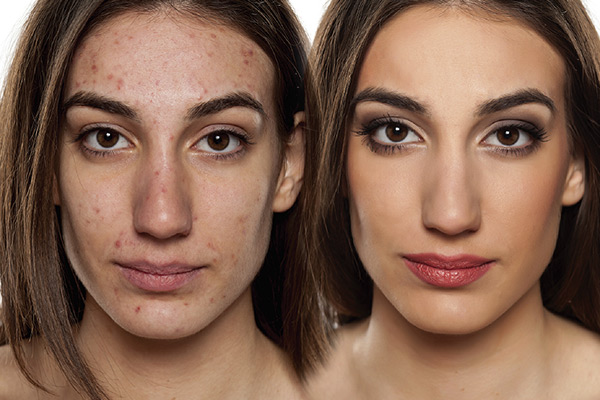 Revitalises ageing skin
Improves sun damaged skin
Reduces fine lines and wrinkles giving a more youthful appearance to the skin
Deeply hydrates the skin improving blood circulation
Stimulates greater collagen production, which improves skin tone
Reduces acne and scar tissue
Improving dark and puffy eyes
SKIN TIGHTENING
Smooth Fine Lines and Improve Collagen with Skin Tightening treatments.
One of the signs of ageing is a gradual loss of skin elasticity, and a natural loss of skin collagen production. Skin Tightening treatments are designed to deliver fuller, plumper skin without any downtime.
This treatment is suitable for all clients who are concerned with firming the skin and refining the appearance of fine lines and wrinkles. It can also be used as a preventative treatment for skin that is starting to show the signs of ageing.
How does it work?
We use RF (radio frequency) technology for our Skin Tightening treatments. Radio Frequency heats the skin which stimulates new collagen, growth and brings blood to the surface of the skin, plumping the skin for instant results.
Skin Tightening has three effects on the skin
Tissue Retraction:
The generated heat immediately tightens the skin.
New collagen formation:
By heating the dermis, new collagen production is stimulated.
Improved circulation:
Skin Tightening improves blood and lymphatic flow.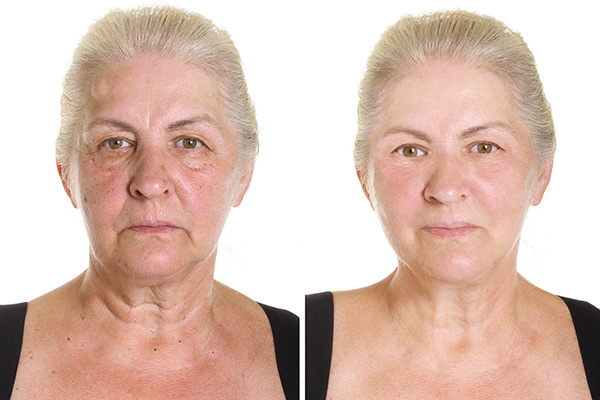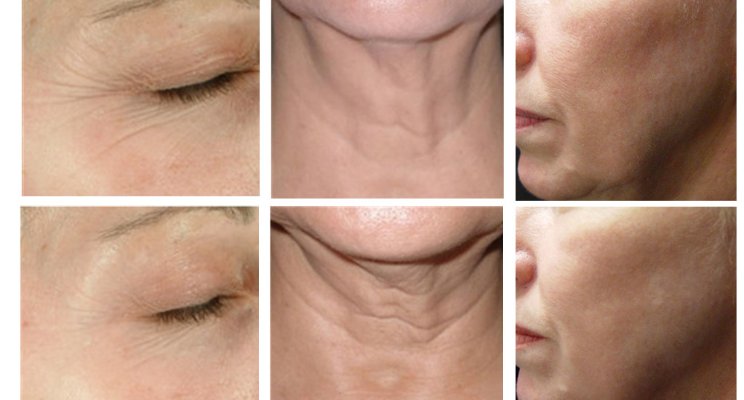 What can I expect after my treatment?
You may feel a warmth or prickly sensation on the skin immediately after the treatment which can last from 1-4 hours. Depending on the intensity of the treatment, you may experience redness and crusting.
When can I see results and how many treatments will I need?
Improvements can be seen after the first treatment, however for optimal results we recommend 4-8 treatments.
How often can I have treatments?
We recommend a treatment every 2-4 weeks until results are achieved. After that, maintenance treatments of approximately 3 or 4 per year are recommended.
What can Fractional RF treat?
The RF can treat reduction in pores, overall skin rejuvenation, wrinkle reduction, improves scaring especially acne scaring and the overall skin elasticity. A wonderful anti-ageing treatment for all ages.
Can this treatment interfere with Botox and Fillers?
No. Botox & fillers will not be effected negatively with the Skin Tightening / RF treatments. Just make sure you give the treated area 2 weeks to settle before you treat it.
New Treatment Options – Lasers and IPL
Until recently, treatment for spider veins was a long and painful process that involved needles and other invasive procedures, sometimes even surgery. Breakthrough technology, however, now provides non-invasive, gentle treatments for spider veins as well as facial blood vessels.
IPL (Intense Pulsed Light) is the treatment of choice for surface veins and spider veins, while greatly improving the overall appearance of the skin.
IPL systems selectively heat and destroy different sized blood vessels at depths below the skins surface with excellent results.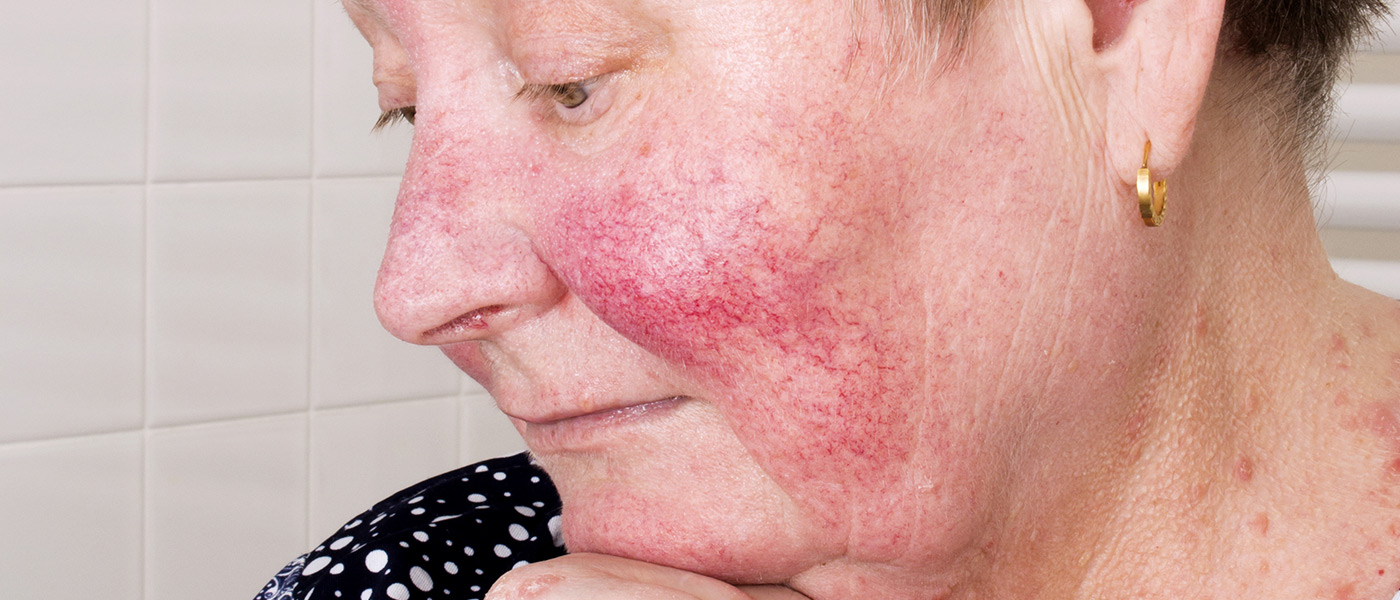 We are now being able to treat complex and interwoven networks of large vessels and webs of small capillaries with accuracy, eliminating the unwanted veins and sparing the adjacent healthy ones. Pain during treatment and side effects afterward are greatly reduced. Most people can immediately return to their normal routines.
IS IT PAINFUL?
Some treatments have little or no sensation at all, but for other treatments, clients may feel a slight sting, similar to the flick of a rubber band against your skin.  It is certainly not unbearable, and we can always reduce the intensity if you feel the need.  Immediately after some treatments you may feel a mild heat for a few minutes, or a couple of hours, but after most treatments you will feel next to nothing at all.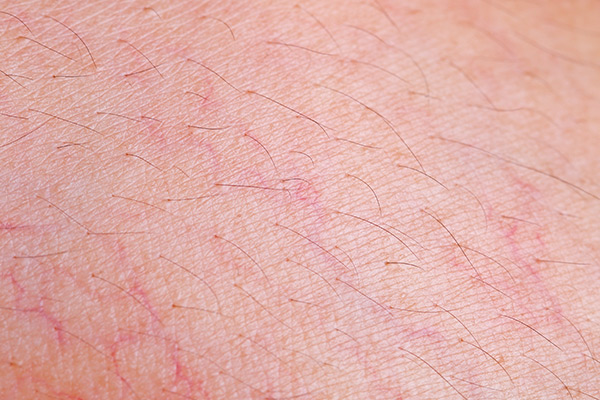 HOW DOES IT WORK:
The Intense Pulsed Light is absorbed by colour particles which are present in blood and in melanin. Vascular lesions dissipate into the lymphatic system for excretion, just as bruises do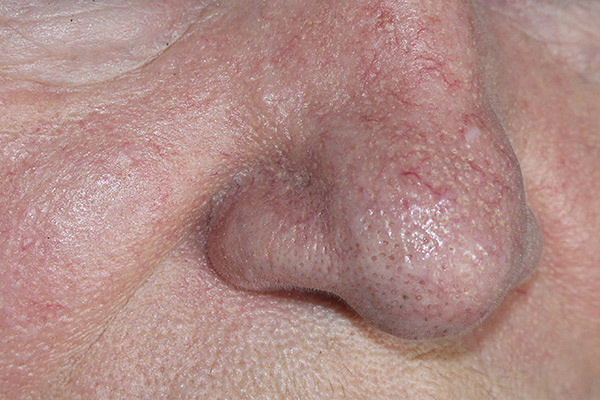 HOW MANY TREATMENTS ARE NEEDED?
Depending on the severity of the treated area, anywhere from 2 – 8 treatments are recommended at 2-4 week intervals.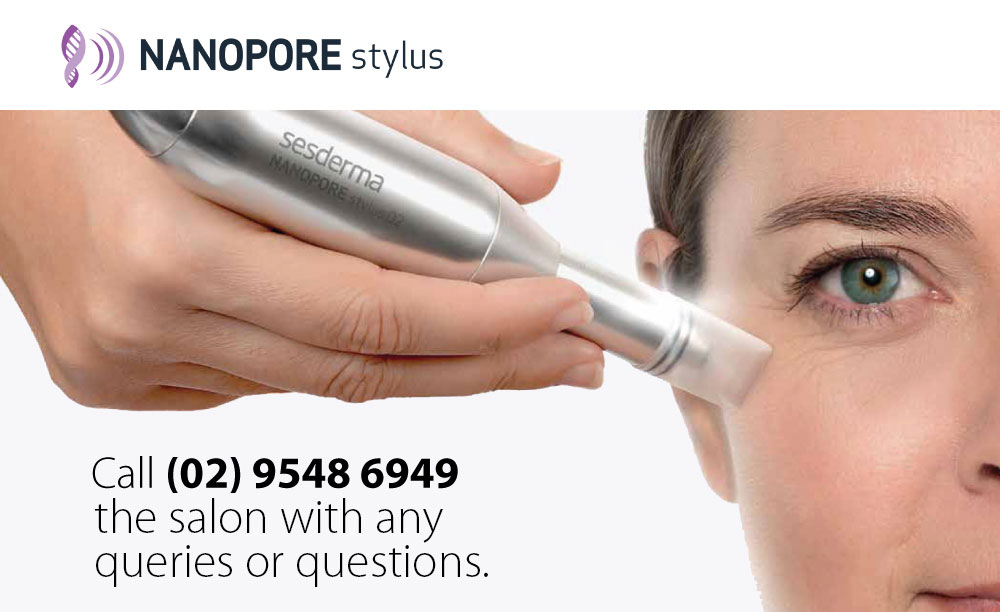 NANOPORE stylus
Rediscover
The beauty in your skin

Multiple factors such a stress, a poor diet, sun damage and time, affect our skin's health and beauty.
Through our micro-needling techniques, you will rediscover the beauty your skin has lost over time.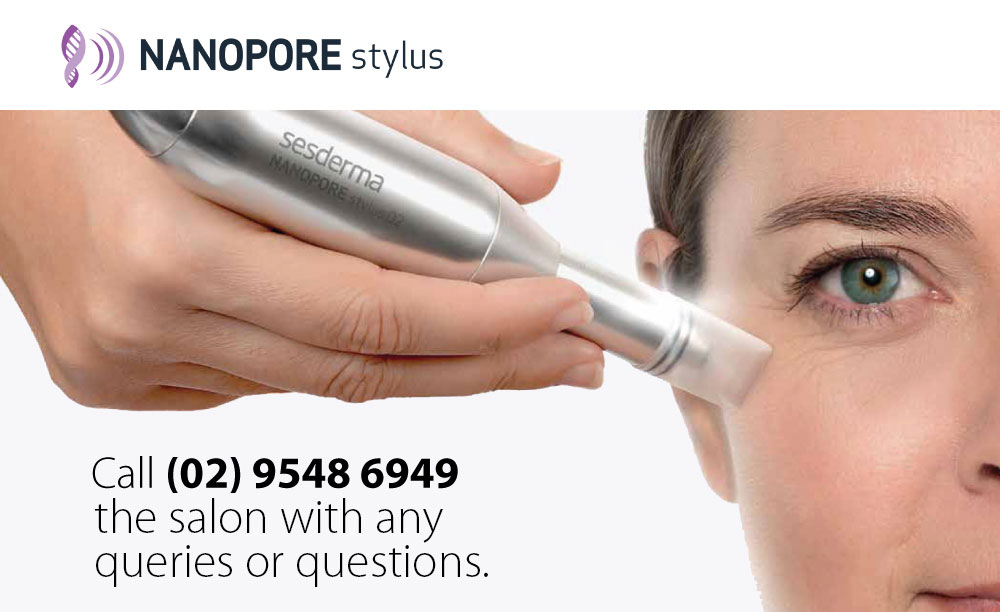 What is micro-needling?
Micro-needling opens thousands of micro-channels in the skin.
You will easily achieve:
1. Reducing the skin's imperfections:
Promotes the production of collagen and elastin through the natural auto-repair mechanisms of the skin. These are responsible for a younger, more beautiful, healthier skin.
2. Enhancing the effectiveness of the active ingredients:
Transports active ingredients to the deepest layers of the skin, thus enhancing the treatment effectiveness.
3. Improving the communication between skin cells:
Sends out signals that increase the communication between the cells responsible for maintaining the barrier functions, pigmentation, collagen and elastin in our skin.
Did you know…
The results of micro-needling are visible from the first session.
This treatment is both effective and gentle on your skin, while being fully compatible with your daily routine.