InnerSense Beauty & Day Spa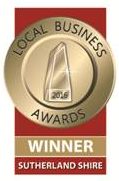 InnerSense Beauty & Day Spa has been established for 15 years. Sonya Annesley has proudly been a partner & owner for this entire time. We pride ourselves on treating each and every one of our clients with the nurturing care they each deserve!
The point of difference at our day spa is the welcoming, friendly and caring staff who take great pleasure in being professional, but who also love a laugh as well!
Whether it's for quick waxing treatments in our beautiful ground floor rooms, or an entire pampering package in our tranquil treatment rooms upstairs, we can cater to all your beauty and relaxation needs.
Our treatment rooms are a haven where you can relax, unwind and forget your day-to-day worries. Your treatments will be conducted amidst scented candle light, low lighting and soft relaxation music. A modern bathroom – complete with a full spa can soothe away the stress.
Our gifted therapists at InnerSense Beauty & Day Spa can tailor-make an individual package for the special person in your life. We love to take the stress out of peoples' lives and love to see our clients refreshed and rejuvenated after a visit to our elegant spa.
Your mind, body & soul will thank you for it.
Monday 9am – 5pm
Tuesday 9am – 8pm
Wednesday 9am – 6pm
Thursday 9am – 9pm
Friday 9am – 5pm
Saturday 8am – 1pm
Late appointments for Massage by appointment only.
Call (02) 9548 6949
Instagram
To see the Instagram feed you need to add your own API Token to the Instagram Options page of our plugin.